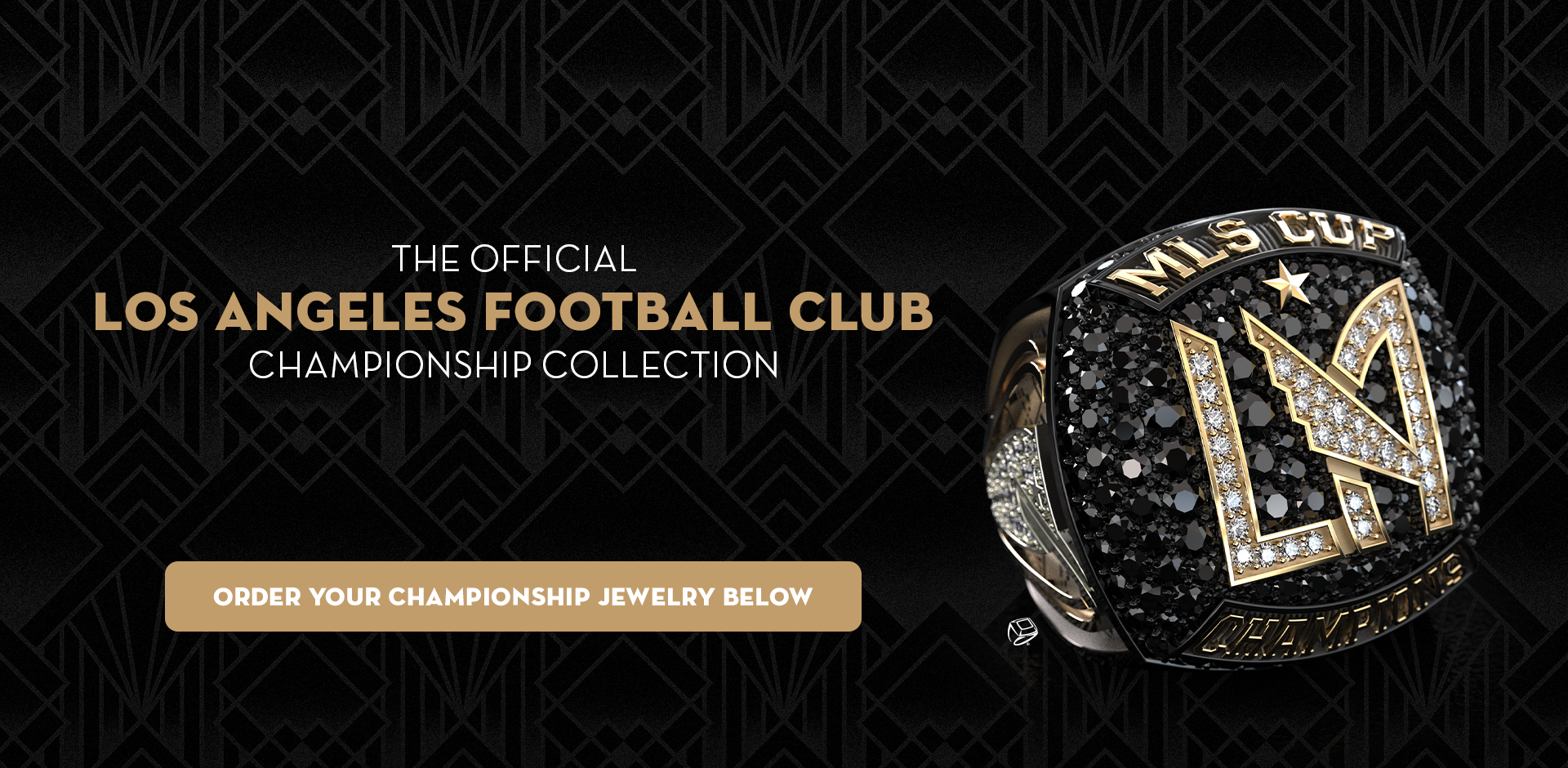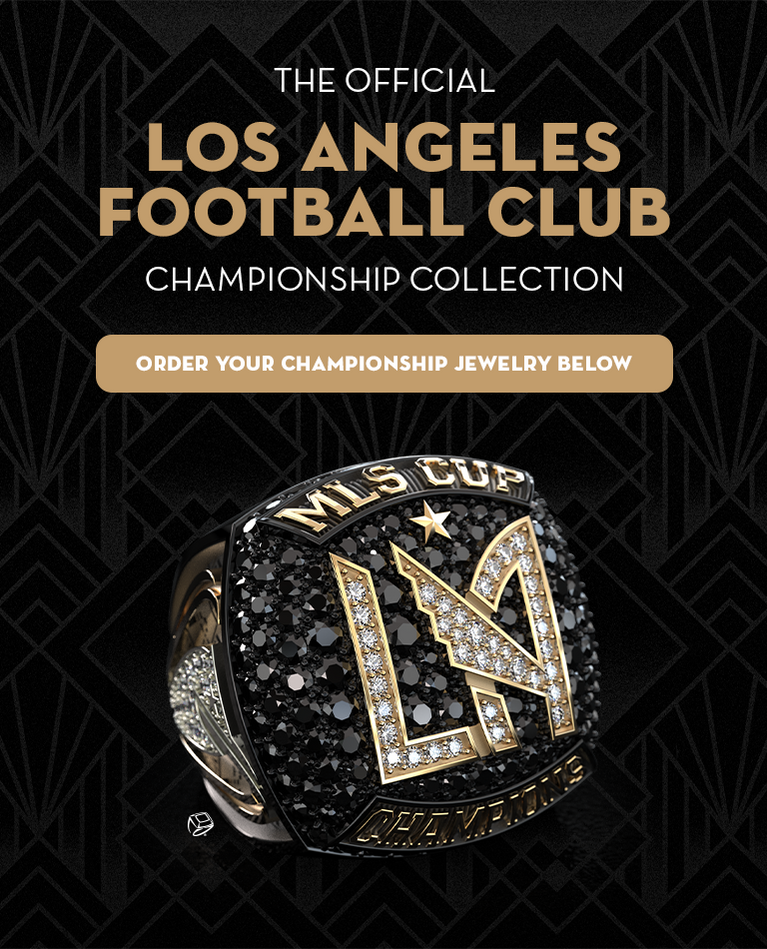 LOS ANGELES FOOTBALL CLUB
2022 MLS CUP CHAMPIONSHIP RING
The Los Angeles Football Club is proud to unveil the 2022 MLS Cup Championship Ring. Designed and produced by jeweler Baron® Championship Rings, this stunning black diamond studded tri-toned ring is a story-driven piece highlighting important aspects of the Club's journey to the Championship.
Crafted with out-of-the-box industry technologies, this beautiful 10-karat white and yellow gold Championship Ring features a multitude of layers and intricate details including the "on brand" black obsidian overlay coating of the yellow gold base that is a first of its kind in major league sports.
The encrusted ring top features the iconic LA mark displayed with white diamonds surrounded by black diamonds. MLS Cup Champions wordmarks in yellow gold frame the edges.
Thoughtfully featured are 78 total white diamonds celebrating all goals from the season, along with 67 in the LA mark and MLS Cup representing total regular season points in 2022.
This is truly a unique ring in Championship sports history.
LOS ANGELES FOOTBALL CLUB
2022 MLS CUP CHAMPIONSHIP RING
The left shoulder highlights the MLS Cup in beautiful white diamonds, and the team's jersey pattern has been added to the background of both shoulders for a unique touch.
The right shoulder presents the player's name and number along with year of the Championship win and Supporters' Shield.
LOS ANGELES FOOTBALL CLUB
2022 MLS CUP CHAMPIONSHIP RING
128 black diamonds are utilized on the ring top to pay homage to Gareth Bale's goal at the 128th minute mark during the MLS cup final.
The inside engraving features the scores of all three victorious playoff matches.
The outside shank engraving holds the team's rally cry, For Los Angeles.
LOS ANGELES FOOTBALL CLUB
2022 MLS CUP CHAMPIONSHIP RING
The inside shank displays "Forza Mo" and the infinity symbol paying respects to former VP of The 3252 Mo Fascio and his powerful ability to connect, unite, and build community.
2022 MLS CUP CHAMPIONSHIP MERCHANDISE
CHOOSE YOUR LOS ANGELES FOOTBALL CLUB CHAMPIONSHIP FAN JEWELRY